Homesite 2018?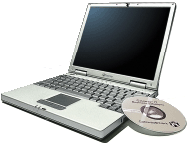 The HomeSite HTML Editor v1.2 freeware version was rediscovered when I was browsing through some old CD's recently and this brought back pleasant memories of learning HTML with this editor. I was then and still am a hobbyist coder so I thought I would install HomeSite and give it a go for old times' sake.
I was enjoying myself so much with this old software that I ended up creating this static website and hosting it using the free web host Neocities, as a homage to a great piece of software created by Nick Bradbury way back in 1996.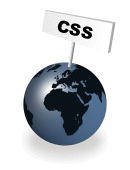 While the web has moved on a somewhat since 1996 as have the software for creating web sites. Despite its shortcomings in 2018, I have found surprisingly that it is still very usable.
A few of the shortcoming are no HTML5 tag support and the 'img' tag insertion lacks any quote marks around the numeric values and no 'alt' attribute. Although HomeSite redeems itself somewhat with the Custom Toolbar as this function allows the user to assign their own tags which help with HTML elements that have not yet came into existence. Although it's a pity that the user is unable to assign keyboard short cuts to the Custom Toolbar
A welcome addition is the 'App' toolbar which adds the ability to launch your own selection of apps from within Homesite. Homesite may lack the capeabilities of the modern counterparts, but as a tool for learning HTML and CSS I would suggest it is a perfect lightweight HTML editor and it would be some time before you outgrow it.
Homesite spawned many look-a-likes although HomeSite went on to become hugely popular and went through several versions. Ultimately HomeSite was acquired by Adobe in 2005 and in 2009 ceased development. Alas HomeSite was no more, but have a look on Wayback Machine to travel back in time and see how it was back in 1996.